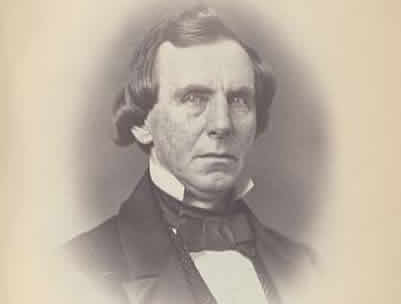 John McQueen, Representative from South Carolina, Thirty-fifth Congress, Julian Vannerson, photographer. Image from the Library of Congress.
(1804–1867)  Born and raised in North Carolina, McQueen moved to Marlboro County, South Carolina where he began his career as a successful lawyer and was a prominent member of the community.  McQueen was married and had one son.  McQueen was elected to fill a vacancy in the House of Representatives and served until the day after the South Carolina convention passed the Ordinance of Secession. In South Carolina's first election after secession, McQueen won a seat in the Confederate Congress.
After the war he retired from public life and settled in Darlington, South Carolina where he is also buried.