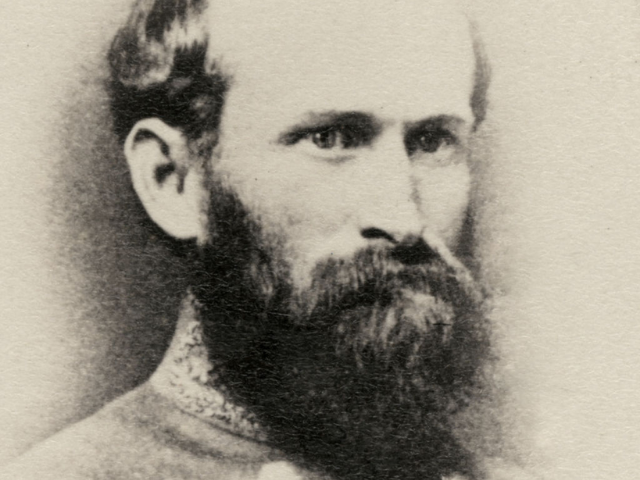 Martin Witherspoon Gary in Confederate uniform, circa 1865. Wikimedia Commons.
(1831-1881) Gary was born in Abbeville Co., the son of Thomas Reeder Gary and Mary Ann Porter. He graduated from Harvard University and returned to South Carolina and set up a law practice in Edgefield Co. 
Gary was elected to the S.C. House of Representatives, and after S.C.'s secession, he joined Hampton's Legion and served until the war's end, participating in every major engagement in which the legion fought. At Appomattox he refused to surrender and escaped and joined Jefferson Davis and his cabinet at Greensboro, NC.  He eventually turned over his command and ended his career as a Confederate soldier.
He resumed his law practice in Edgefield, began cotton planting, and undertook a series of business ventures. With a volatile temper and prone to spasms of profanity, he was known as the "bald eagle of Edgefield." He lost his election in the U.S. Senate protesting payment of the state debt and tax funding for public schools and vehemently opposing Hampton's policy of magnanimity toward black Carolinians.
Gary returned to Edgefield where he is buried.