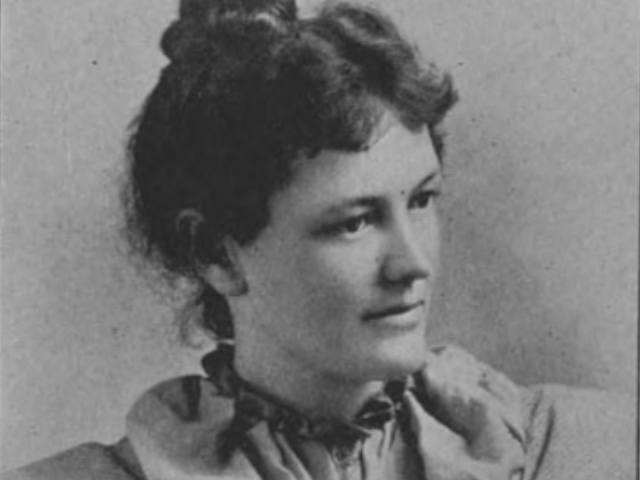 Mattie Jean Adams. Image from Garnet and Black. Columbia, S.C.: University of South Carolina, 1900.
(1873-1947)  Adams was born in Utopia, Newberry County, the daughter of Thomas Hill Adams and Eliza Kelley. In 1896 she entered the junior class at South Carolina College (later the University of South Carolina), after graduating from Leesville College in 1892. She was awarded a bachelor of arts degree, the first woman to graduate from South Carolina College. In 1913 Adams married Professor Lawson B. Haynes, then president of Leesville College.
Adams established herself as a leader in the field of education. For eighteen years she served as the head of the Department of English at Meridian College in Meridian, Mississippi. From 1900 to 1903 she took leave from Meridian to serve as organizer of the South Carolina Women's Christian Temperance Union. She traveled extensively throughout Europe in 1909 and contributed articles on her travels to the State newspaper in Columbia. She also attended Oxford College in Oxford, England. She received a master of arts degree from Columbia University in New York City, and later taught for five years at the Teacher's College in Livingston, Alabama. In 1918 Adams was awarded an honorary doctorate from Meridian College.